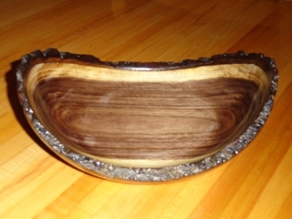 Welcome
Upcoming Events
Click here for 2022 Art Fair Information and Application
We are a spirited group of artisans who love what we do!
From traditional to contemporary, our works echo the diversity of our Kentucky landscape.
As artisans, we found that we are stronger together than we are apart!
We invite you to find out who we are, who our members are, what is going on with us, and ask why we have a turtle on this page!
Our next jury for new members will be held in September 2022, a jury can be held at other times if requested. Please Click here for the jury/membership application.
Our meeting location is at various locations and is announced at least two weeks before the meeting. Somerset KY. map of this location, click here.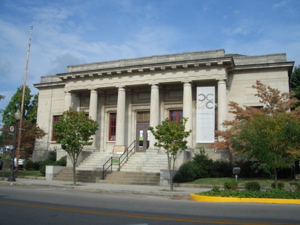 The Yellow Umbrella opened March 26, 2010 and is on the main level of the John Sherman Cooper Community Arts Center. Designed by artists of Carnegie, it has a unique "French Street" floor plan, with awnings, street lights and wrought iron throughout. It is a perfect place to shop for handcrafted food, kitchen and bath products by the Sheltowee Artisans, and other artists of Southern and Eastern KY. The Yellow Umbrella's hours are 11-5, Tuesday through Friday, during special events, and Saturdays during the fall. For more information, contact the John Sherman Cooper Community Arts Center at 606-677-0333 or visit the Yellow Umbrella blog: carnegieyellowumbrella.blogspot.com
Sheltowee Artisans was formed in 1994 to build a friendly arts community and to encourage superior craftsmanship, consistent quality, and professional presentation of work. Based in the Carnegie Community Arts Center in Somerset, it is making a difference in the arts of Southern and Eastern Kentucky.
John Sherman Cooper Community Arts Center has supported multiple arts groups and individual artists since 2008. A great community and governmental effort went into its planning, renovation and opening. The upper level houses a photography studio. The main level houses the Federal Room, and a commercial kitchen and the Yellow Umbrella The lower level houses individual artist studios and the Bistro. It occupies the former Pulaski County Library that was housed in the old Post Office building and is located at 107 North Main Street, Somerset, KY 42501. For more information, visit their website: carnegiecac.com. For a map of this location, click here.
# # # # # # # #
ATTENTION SHELTOWEE ARTISANS MEMBERS!
Our meetings are held on

3rd Tuesday of every month from 6:30-8 at

anounced locations.